Party hosts will lead the volunteers in hosting the party in the shelter and ensures the party runs smoothly.
COMMITMENT
Attend 1 training session
3 parties hosted per year

Party volunteers help set up, aide in games and activities, serving the cake, and clean up. There is not a minimum age for party volunteers and we encourage youth to come and help!

Delivery volunteers assist our birthday celebrations by either picking up the cake or the party supplies and delivering them to the party location. Delivering birthday smiles is a piece of cake!

The cake donors are a big part of our organization. The kids look forward to their favorite flavor and unique theme and seeing their name in icing.
We are grateful to have hobbyist and professional cake donors who contribute to each birthday party with a themed, personalized cake. If you are interested in becoming a cake donor, please click "Sign Up" below.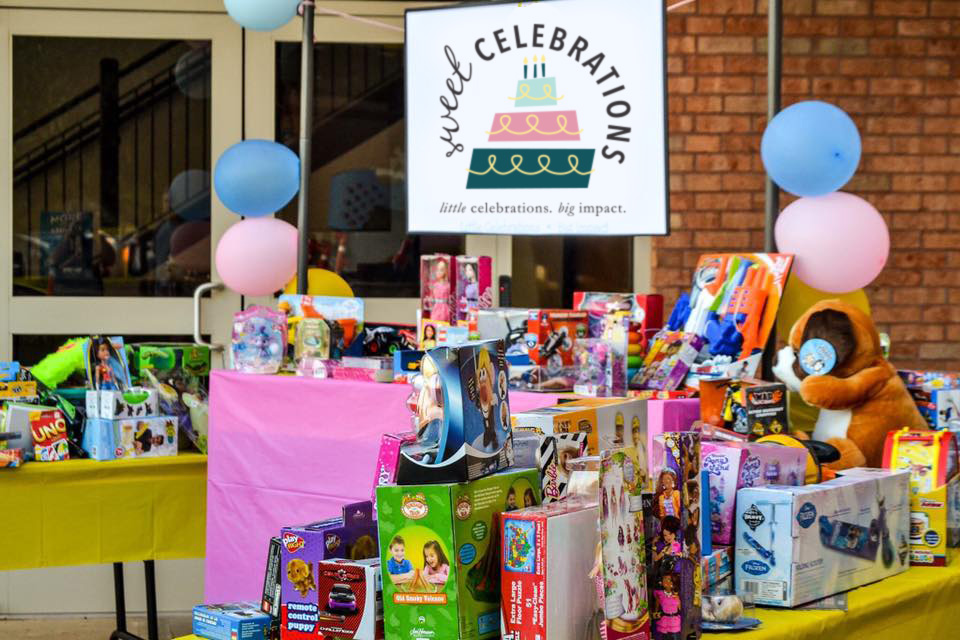 Host a Sweet Celebrations drive collection our most needed items at your office, school, business, church, or in your local area.

Party with a purpose at Sweet Celebrations. We love parties so much, even getting ready for our parties is a celebration!
Join a Birthday Workshop where we make centerpieces, decorations, goody bags and more for upcoming parties!